To follow up the last news, there was a good write up and photo of Grace Lees in the Newbury Weekly News.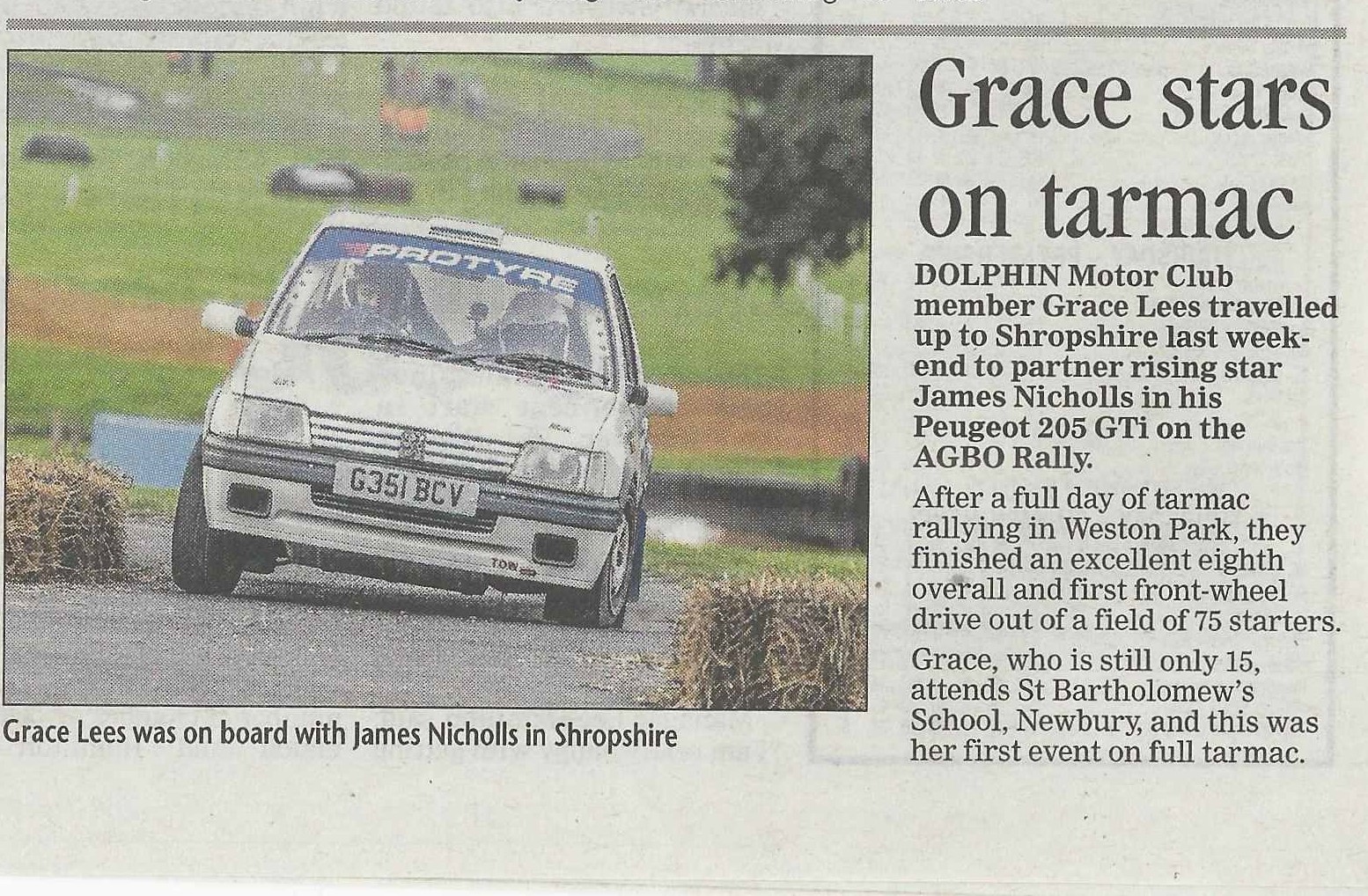 Last weekend at the Oxford MC AutoSOLO at Finmere Mark Nicoll with his James son on his first event came 4th in the PCA event, picking up the 3rd in class award. Nigel Lack competed for the first time in over a year and in the Clubmans event he came 2nd in class in the combined Class A and B inn his diesel powered Mini. Mark Summers took the attached action picture of him concentrating hard.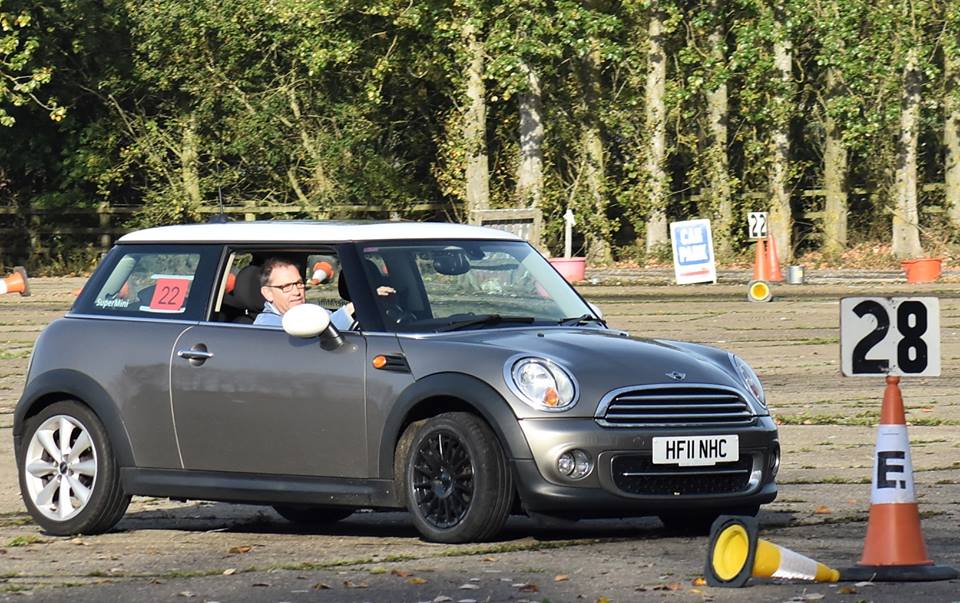 Oxford MC are pleased to announce that they are running the 12 car Dragon Rally on Friday, 2nd November to which all Dolphin MC members are invited. The route is all on 175 with the start and finish at The Bell, Crowmarsh Gifford.
9th November The Gunpowder Plot 12 Car Rally, organised by Bob Muttram
Finally, a reminder of the Dolphin MC AGM to be held at the Bowlers Arms, Enborne Street, RG14 6TW, next Thursday, 18th October, at 8pm. As a tempter, there will be a free buffet as well!
For further information contact Peter Cox 07713 608302